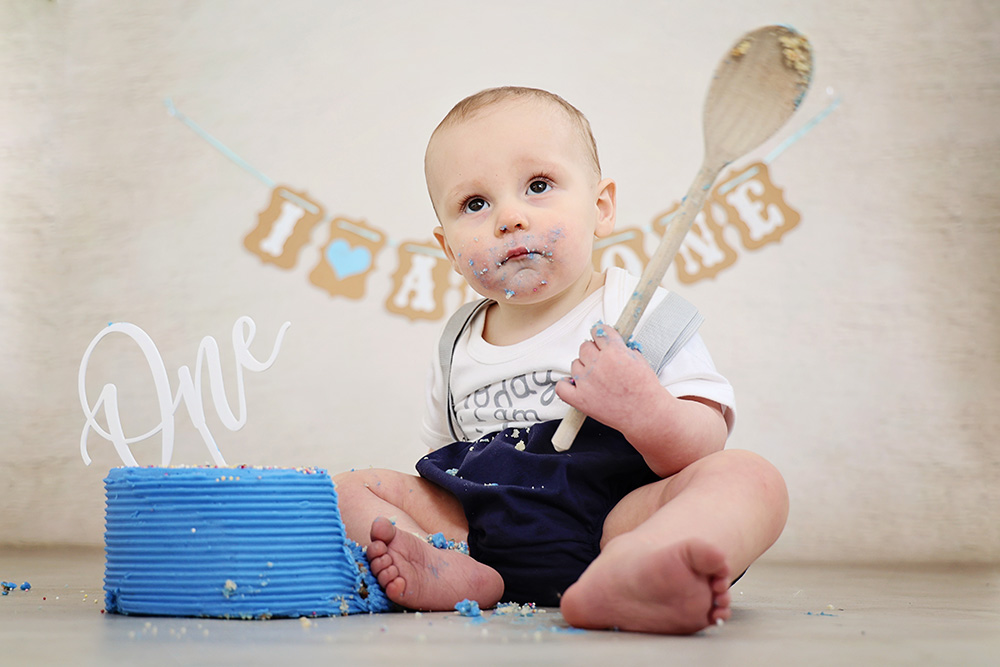 Cake Smash Photography, is a fun and memorable way to celebrate your child's first birthday.
Cake smash sessions are creative, enjoyable and very entertaining!
Your child is able to celebrate their first birthday whilst also having the time of their lives eating as much cake as they can handle and making a whole lot of mess…
Cake smash photography captures your child's very first moments being let loose with an entire cake for themselves. They can eat to their heart's content, throw the cake around, mash it up with their hands or even stand in it!
The goal of a cake smash is to capture your child's playful moments as they enjoy the cake and make a mess.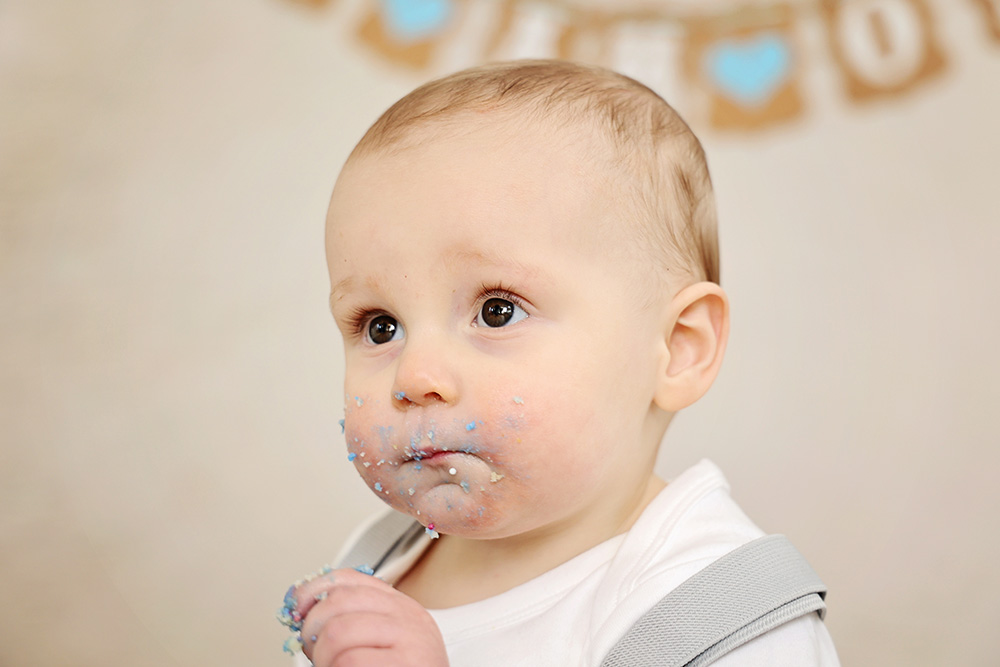 In this session, it is just your child and their cake. They have the freedom to go wild! And as a result of their enjoyment, we are able to give you the most memorable images that express your child's personality and love for cake!
So what happens during a cake smash session?
After booking your one-hour studio session with us, you are invited over to our lovely studio here in Burbage.
After taking some lovely portrait shots of your child in their birthday outfit, their cake and the set up etc. the fun begins…
The cake is then brought out.
We encourage your child to smash and play with the cake like no one is watching.
Whilst they are having their fun we take several different shots that visually show the process of destruction and result in some adorable photos. With a focus on facial expressions and emotions as they enjoy their cake.
The session is not quite finished after your child has made a mess!
We then offer your child a bath where we take some more gorgeous shots of your child in the bath with lots of bubbles and a few toys to keep them amused during bath time.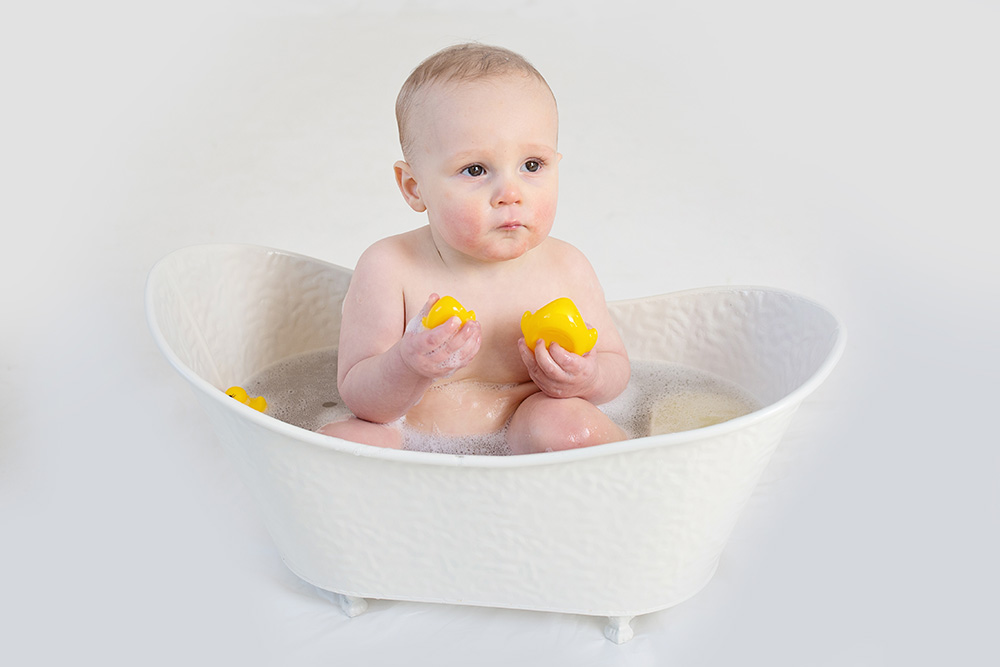 How do we decorate the studio to cater to your child's theme?
We have various birthday decorations in our studio to suit your chosen theme for your child's cake smash photoshoot. So you don't need to worry about bringing anything to the session other than the birthday cake itself!
We also welcome any decorations that you may want to bring with you such as banners and balloons. However, we don't advise any shiny balloons as they are reflective and flash-sensitive.
What is the best way to book your session with us?
Cake smash sessions can be booked right here on our website or you can give us a call on 01455 239172. We are happy to answer any further questions you may have.
Cake smash studio sessions are priced at £95 which includes a one-hour session in the studio with either three digital images or three 12×8 mounted prints.
Book your cake smash sessions and celebrate your child's first birthday the creative way!
---
---
You might also like